Last Updated: March 25, 2000

---
"Never have you heard early music done in such a refreshing and genuine fashion, Sweet Was the Song brings out the essence of the Renaissance: enlightenment, creativity, and rebirth. Owain Phyfe's ironically new vocal treatment of the music is actually most likely what people were hearing the time the music was written! His collaboration with "L'Ensemble Josquin and notable lutenist Stefano Pando, is a long awaited treatment of these works.
Monika Vischer
Music Director, Colorado Public Radio
---
"WARNING! The contents of Sweet Was The Song are Highly addictive. Owain Phyfe's voice is as clear and hauntingly beautiful as any I've heard. Finally! a healthy addiction.
.............(P.S.): Do CD's Wear Out?"
Robin Rilette
Music Director, Northwest Public Radio
---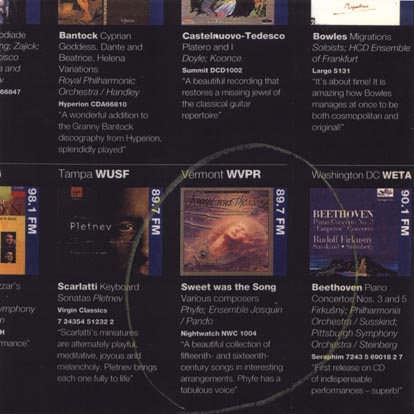 Gramophone Magazine Radio Chart ---March 1996

THE PROGRAM DIRECTORS OF SOME OF THE U.S.'s TOP CLASSICAL AND PUBLIC RADIO STATIONS OFFER THEIR CHOICE OF THE BEST NEW RELEASES THIS MONTH
---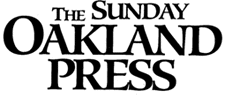 March 3, 1996/ Page D-8
"Local artist Owain Phyfe of Berkley sings songs of the ages in this plaintive, meditative, haunting CD of Renaissance music. Utilizing instruments true to the time and recorded at the Fisher Mansion in Detroit, it seems as if we are listening to a minstrel singing in the great hall of a 16th century castle. Phyfe and his wife Paula have appeared at the Renaissance Festival in Holly [The Michigan Renaissance Festival] and have found a loyal following at local venues. Their music is beginning to be played on many radio stations across the country.
Listen carefully, as the music seems at first to be simple. It's deceptive as lutes, recorders and stringed instruments along with Phyfe's clear voice singing complex lyrics are used to create complicated, unusual music. It's a welcome change from loud electronic music of the 20th century." ---Ellen McGeagh
---
Back to News and Reviews Directory Back to Nightwatch Recording Homepage
Catalogue of Recordings
Sweet Was The Song playlist